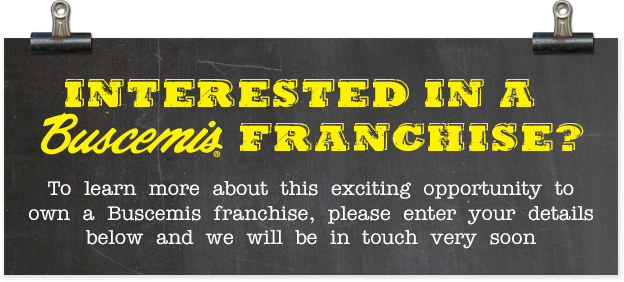 The outlook for the franchise food industry has been impressive. More families are eating out, and homemade prepared Italian foods are in ….so is Buscemi's.
The 2000's have held great potential, particularly for the Original Buscemi's because
it appeals to the population of Americans who have been brought up on convenience, fast foods and an informal way of life. Nationwide convenience store chains are adding brand name fast food operation to their stores.
Many working parents today have raised their families on convenience foods and an "eat-as-you-can" basis. These facts bring our ideas right into focus: Americans today, because of their fast pace and many activities, would just as soon "grab a bite on
the way". With Pizza and Subs being two of the most popular foods, gaining to be
the favorites, we feel that Buscemis' provides the answer to a hungry America.
Remember "Buscemi's" is the place for that "GREAT ITALIAN TASTE".
Thank you for your interest,
Anthony Buscemi